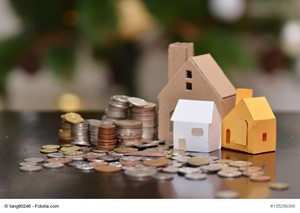 Entering the housing market may be difficult for a buyer. In many instances, buyers worry about paying too much for a house. On the other hand, the temptation to overspend on a house sometimes can be overwhelming for a homebuyer who is concerned about losing his or her dream residence to a rival buyer.
Fortunately, we're here to help you determine exactly what you can afford to pay for a house, thereby reducing the risk of spending too much on a residence.
Let's take a look at three tips to ensure a buyer can purchase a great house at the right price.
1. Get Pre-Approved for a Mortgage
A mortgage generally is a must-have for a homebuyer. If you get pre-approved for a mortgage, you can start searching for houses that fall within your financial limits.
To learn about your mortgage options, you should meet with a variety of banks and credit unions. These financial institutions employ friendly, knowledgeable mortgage specialists who can teach you about myriad mortgage options.
Also, don't hesitate to ask questions as you search for a mortgage. If you understand all of the mortgage options at your disposal, you can make an informed mortgage decision. Then, you'll be able to start pursuing houses with a budget in hand.
2. Assess the Housing Market
The real estate market frequently fluctuates. As such, you should look closely at housing market data to find out whether you're preparing to search for a house in a buyer's or seller's market.
Oftentimes, it helps to look at the prices of recently sold houses in your area. This will allow you to see how much sellers received for their homes, as well as how long these houses were available before they sold. That way, you can use this housing market data to narrow your price range and establish realistic expectations for your home search.
3. Consult with a Real Estate Agent
A real estate agent is a housing market expert. Therefore, a real estate agent can make it simple for you to pay the right price for your ideal house.
Typically, a real estate agent will want to meet with you before you start your home search. He or she then can learn about you and your homebuying goals and help you craft a homebuying budget. As a result, a real estate agent will allow you to refine your home search, ensuring you can check out high-quality houses at budget-friendly prices.
Let's not forget about the support that a real estate agent delivers throughout the homebuying journey, either. A real estate agent will set up home showings and keep you up to date about new houses that fall within your price range. And if you'd like to submit an offer on a house, a real estate agent will help you put together a competitive proposal as well.
Pay the right price for your dream house – use the aforementioned tips, and you can boost the likelihood of discovering the right home, at the right price.